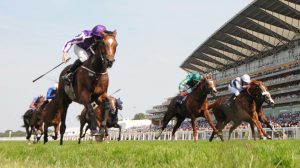 Date / Time:
19th September 2019 - 10:00 - 15:00
Location:
Ascot Racecourse, Ascot SL5 7JX
Event Type:
Masterclass for Business Owners
Who should attend:
Business Owners
Agenda:
Learn how to create the right exit strategy for you and your business as our speakers equip you with the information you'll need to take the reins and successfully cross the finish line in your own sale.

You'll receive invaluable insight into the legal, commercial and financial aspects of selling a business as well as discovering how to navigate deal negotiation hurdles; where our speakers will also share stories of real deals they've experienced throughout their extensive careers within the industry.

You'll discover:

How to prepare your business for sale
What acquirers are really looking for
How to plan and create your own exit strategy
How to generate maximum value for your business
The legal, financial and commercial aspects to consider
How to handle deal negotiations and achieve a premium price
Why some businesses don't sell, and how to avoid the common pitfalls

Please note - there will be no horse racing at this event.
Speakers:
Evolution CBS - Rob Goddard

Montgomery Charles - Mike Marigold


The Masterclass will also include a Q&A session where you will have the opportunity to put your questions to our panel of experts, as well as the chance to speak privately with them towards the end of the event.
Register