Charitable Work
Get more life out of life!

We believe that money
should always be doing good things
Clients of Montgomery Charles will know that a key part of our philosophy is that "We believe that money should always be doing good things". Whether that is to help you achieve your financial goals, support your family or to support charitable causes it is important that your money is always helping improve the world. We regularly work with our clients to support the charitable causes that are important to them.
With over 20 years of experience we have seen how important risk is to the future of our clients and how it determines the way their futures turn out. Careful back testing can clearly show for each risk profile how quickly a portfolio can recover from market fluctuations and this provides a base for us to plan your financial future.
To make sure you don't run out of cash we carry out financial modelling of your income and expenditure from now until your 100th birthday! This will highlight surplus income for investment opportunities as well as income shortfalls that need to be planned for in advance. Thus allowing us to calculate a pre-planned, comfortable future income.
We are always looking for ways to support our clients in achieving their goals, so when a company we have been working with created a new and innovative approach to Charitable Giving we were keen to work with them to give our clients access to the scheme. TAM Asset Management launched their highly innovative You Give, We Give charitable giving scheme in 2014 and we immediately recognised this as something that could be of great interest to our clients.
TAM is regularly nominated for awards for its innovation in relation to charitable giving and its sustainable investment. The latest being the MoneyAge Awards 2018, where they were nominated for the "Best Charity Partnership of the Year" and also as a finalist for the "Best Ethical Discretionary Fund Manager". These are just the latest of a long list of accolades for this firm.
Under the You Give We Give scheme, our clients can nominate a charity and donate a proportion of their growth from their investment portfolio. Furthermore, Montgomery Charles and TAM Asset Management have agreed to donate the same percentage of their fees (up to a maximum of 20%) to that same charity.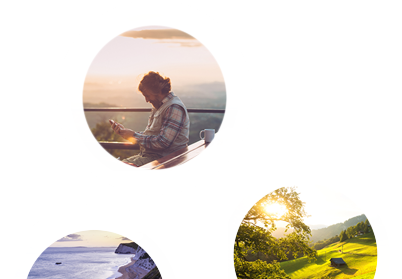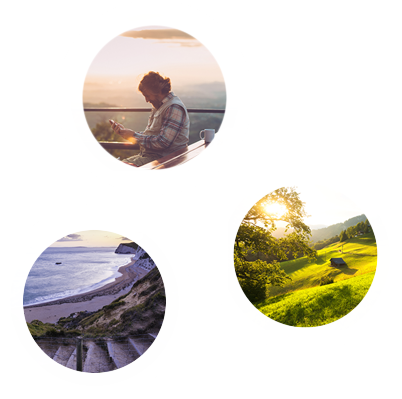 "Generosity consists not of the sum given, but the manner in which it is bestowed

Mahatma Gandhi
For example, a client with investments of £100,000 making £5,000 returns in a year who agrees to donate 20% of their profits could help the charity of their choice as follows:-
You give
Client Donates £1,000
Gift Aid adds £250
We give
Montgomery Charles donates £200
TAM Donates £120
Charity benefits from a total donation of £1,570.
If your investments make no gains in the following year then you would not make a donation but both Montgomery Charles and TAM would still donate 20% of their ongoing fees. In this way you are creating an ongoing endowment that can help the charity each year whilst the client only makes a donation when their portfolio is making profits.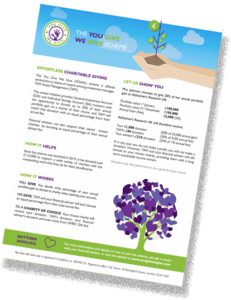 At the end of each year a donation will be made on behalf of the client and the charity can benefit even more via HMRC's Gift Aid whilst higher rate tax payers can further reduce their income tax bills.
Find Out More About Us
A mechanism for Charitable Giving
The charities that receive the donations are all pleased to receive the money, that goes without saying, but many are surprised and pleased that such a mechanism for Charitable Giving exists and that TAM, the advisers that support them and their clients donate money in this way. It is a new approach in a time of compassion, donor fatigue and very welcomed.
Through this mechanism TAM Asset Management has, to date, donated over £50,000 to charity.
As a company we support Alzheimer's Research UK and the proceeds of our 20th Anniversary Charitable Ball and other fundraising have raised £13,190.17
In addition to this Montgomery Charles Financial Management makes regular donations to charity and here is a list of some of the amounts we have given to charity recently:
| | | |
| --- | --- | --- |
| Nominated Charity | Client Donation | MC Donation |
| Wiltshire Digital Drive | £0 | £255 |
| Action for Family | £0 | £150 |
| Alzeimer's Research UK Ltd | £4,057.36 | £14,608.41 |
| British Heart Foundation | £50 | £3.69 |
| British Tinnitus Association | £742.64 | £84.02 |
| Cancer Leukamie in Childres | £0 | £100 |
| Carers Support Centre | £4,495.79 | £746.78 |
| Devon Air Ambulance Trust | £3,832.03 | £491.78 |
| Ferne Animal Sanctuary | £26.10 | £0.26 |
| Ferne Animal Sanctuary No. | £3,628.54 | £457.03 |
| Make-a-Wish Foundation (Switzerland) | £0 | £6,327.33 |
| MSF UK £9,933.95 | £9,933.95 | £1,136.10 |
| PCC of St Botolph's Church No. | £16,301.92 | £3,733.48 |
| Prostate Cancer UK | £2.96 | £8.64 |
| Sheffield Children's Hospital | £2,961.22 | £366.98 |
| Sustrans | £861.59 | £142.96 |
| The Donkey Sanctuary | £476.67 | £116.74 |
| UNHCR | £488.42 | £81.10 |
| Heart Foundation | £50 | £48.20 |
| Yorkshire Air Ambulance | £4,829.48 | £544.41 |
As Winston Churchill said "We make a living by what we get, but we make a life by what we give"
Montgomery Charles is here to help you and to ensure that your money does good things. If you would like to find out more, please contact us.
Speak To An Adviser