How we help Business Owners
We understand your journey
Cayambe National Park, Ecuador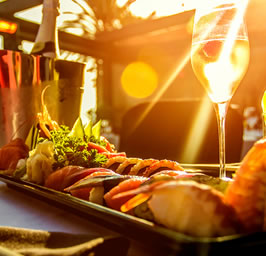 Having worked with Small Medium Enterprise owners for over 20 years, we understand the pressures of business and the key factors that make it successful; from retaining and motivating staff to the business efficiencies that deliver profit directly to the bottom line. More importantly we understand the responsibility of being a business owner combined with the hard work and long hours. Ultimately, we recognise that a business may need to be passed onto new owners so you can fully enjoy your retirement.
We take the time to truly understand your journey, your plans and your aspirations for both you and your business. By combining investment and tax efficiencies for you and your business, we deliver the best ultimate results. Once we have understood your personal and business goals, we work with you to ensure that these are met in a timely fashion, allowing you to do what you excel at, safe in the knowledge your financial position is perfectly planned.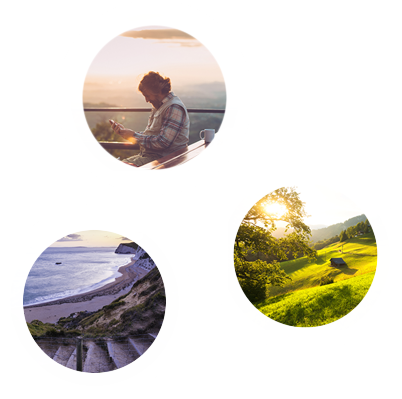 I would like to say thank you for all the good professional work that you are doing in streamlining the complex, self-managed portfolios of my wife and myself, now that we have retired from work as Veterinary Surgeons.

For the past many years I have tried, with no particular financial expertise to manage our savings, PEPs, ISAs and equity investments. Inevitably they became many-tailed and time consuming. They probably also became too many slow growing eggs in too many baskets.

Good fortune led us nearby to Mike Duddridge and we are much satisfied with the professional guidance and good efforts of your whole team. So now we are able to devote much more of our time to the enjoyable activities of our retirement. Many thanks.

A & B, Surrey
We wish to endorse the worth and quality of service we have enjoyed with Montgomery Charles, financial consultants. They have handled our financial portfolio with professional ease and competence.

Operating my own orthodontic practice, I placed it on the market, in order to retire. Four years later and suffering from incompetent agents, no sale was in sight.

The turning point was my attendance at a retirement conference in London, where Mike Marigold had an information point. I was immediately pointed in the direction of a decent agent and in 2010 successfully sold the practice.

In conjunction with my accountant, Mike Marigold ensured my finances were safely invested and each year, a financial review keeps me up to date on progress made.

The staff at Montgomery Charles have courteously navigated the finances for my retirement lifestyle and I am deeply grateful for their help and support.

I am prepared to be contacted to validate my recommendation.

B V, Liverpool

We will give you peace of mind
Our reason to exist is to give you the peace of mind and comfort that your life is on track and that your goals and aspirations will be delivered. We have over 20 years of experience in dealing primarily with business owners. Unlike other advisers, we not only help you with the money side, we help you with the strategy of your business and increasing its profitability.
Here are the top 4 ways we help business owners:

Bringing focus and strategy that helps guide your future

Helping to coordinate all of your professional advisers in delivering your aims and goals

Becoming more tax efficient in both your business and your private life

Maximising the value of your business should you wish to sell it
We understand the details


Life Time Allowance problems

Pension contribution limits


Getting the best investment returns

Or whether you just want to sell your business for the right money and retire "your way", we can help.
…It is only by investing in a quality team that we can deliver the exceptional results we are now known for by our clients and other industry professionals
We've gathered together an exceptional team who have achieved the highest level of qualification within our industry, meaning we are able to make the complicated seem simple. You can take comfort in the knowledge that whilst you run your business, we will look after your financial future. We make the money work for you, rather than you having to work for the money.
By using evidence based research and analysis, we have the knowledge, skills and understanding to deliver the all-important results that support your financial planning. We use the best providers and the best techniques to deliver the results that will make a difference in your life.
Find Out More About Us
You can take comfort in the knowledge that whilst you run your business, we will look after your financial future.
Speak to one of our advisers to discuss your plans and aspirations for both you and your business and how we can help.
Speak To An Adviser