Our Investment Strategy
Returns that meet your financial plans
Peak District National Park

The starting point to any investment strategy is understanding your attitude to risk. We take the time to ensure we pin point your key boundaries of risk, from where you are comfortable to where you are not. The key is to identify the time horizons for your personal circumstances and this can ensure that the daily ups and downs of the market do not impact on your future. Carefully balancing the different key asset classes (different types of investments) means we can deliver the investment returns that meet your financial plans.
With over 20 years of experience we have seen how important risk is to the future of our clients and how it determines the way their futures turn out. Careful back testing can clearly show for each risk profile how quickly a portfolio can recover from market fluctuations and this provides a base for us to plan your financial future.
To make sure you don't run out of cash we carry out financial modelling of your income and expenditure from now until your 100th birthday! This will highlight surplus income for investment opportunities as well as income shortfalls that need to be planned for in advance. Thus allowing us to calculate a pre-planned and comfortable future income.
Once we have understood you, we can construct an asset allocation that precisely meets your needs. Care is taken to ensure you have a balance between growth and protective assets (non-growth) that accurately suit you and your ongoing Life Plan.
Asset allocation (type of investment mix) is understood to be responsible for in excess of 90% of your investment performance. In other words, the underlying funds within each sector represent a small part of your financial performance as it's more important to be investing in the right sector. For instance, it would be unhelpful to invest in gold when stock and share are rising and commodity prices are falling, no matter how good your gold fund manager might be.
While asset allocation is vitally important, the selection of individual investments to meet that asset allocation will also have an impact on the overall performance of your investments. It is the skill with which these are combined that will determine whether the results of your investment, matches or exceeds typical market returns. There are a wide range of factors that determine the success of your portfolio. Our skilled staff and investment expertise ensures that our portfolios deliver the returns they need to meet your financial goals and objectives.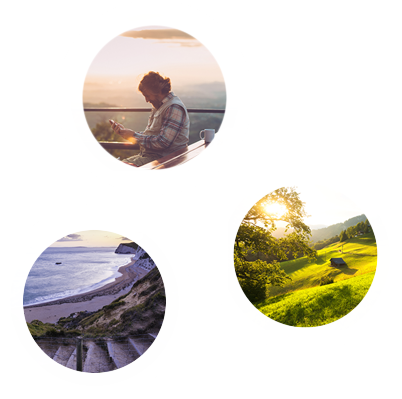 We wish to endorse the worth and quality of service we have enjoyed with Montgomery Charles, financial consultants. They have handled our financial portfolio with professional ease and competence.

Operating my own orthodontic practice, I placed it on the market, in order to retire. Four years later and suffering from incompetent agents, no sale was in sight.

The turning point was my attendance at a retirement conference in London, where Mike Marigold had an information point. I was immediately pointed in the direction of a decent agent and in 2010 successfully sold the practice.

In conjunction with my accountant, Mike Marigold ensured my finances were safely invested and each year, a financial review keeps me up to date on progress made.

The staff at Montgomery Charles have courteously navigated the finances for my retirement lifestyle and I am deeply grateful for their help and support.

I am prepared to be contacted to validate my recommendation.

B V, Liverpool
The year before last I was worried about retirement planning and becoming fed up with administration and the poor performance of my self managed portfolio of funds and investments. Although I am pretty knowledgeable about these things I approached you and four other IFAs (three specialising in dentistry) for advice. You were by far the best, it was no contest.

I would recommend you to any dentist for your specialist knowledge of dentistry, clarity of thought, comprehensive, holistic approach and open and friendly manner. Good investment performance too.

The excellent staff are courteous, knowledgeable and professional. Charges are reasonable and transparent.

Altogether a real quality service.

R C, Reading
We understand the details


Life Time Allowance problems

Pension contribution limits


Getting the best investment returns

Or whether you just want to sell your business for the right money and retire "your way", we can help.
Find Out More About Us
Our Investment Philosophy
We have an initial top-down approach which looks at world markets and expected investment trends in both growth and value areas. This is then related to a combination of different investments to meet your particular risk profile. We reduce exposure to investments which have limited room for growth or in our opinion are more likely to go down, and increase exposure to investments we think are best placed to take advantage of market trends. For example, in 2018 we felt that that long term UK gilts had limited scope to increase. Whereas cautious equity investments in 'value' stocks and shares (those companies who have been out of fashion for the last few years) offer safe mild-growth opportunities. We don't pick individual companies, but we do pick the best fund manager in our opinion from each sector.
Being independent financial advisers means we are not tied to any companies or fund managers. Typically our portfolios will consist of 20 different fund managers. Each has specialist knowledge in the particular asset allocation sectors we have chosen. You could say being independent – choosing different fund managers as against to be tied to one fund manager, is like creating a world class football team consisting of the top players in the world and playing them against a typical league champions team. With the right blending your world class team is likely to beat the league champion's team in scoring goals. Beware of working with tied companies who do not have full choice of investment funds.
We also use discretionary fund mangers who can add an extra layer of expertise in choosing the underlying funds and fund managers to maximise your investment performance. The benefits of discretion means they have the ability to react to fast changing markets without having to refer back to you each time. The downside is that it will cost a little bit more to manage.
Our skilled staff and investment expertise ensures that our portfolios deliver the returns they need to meet your financial goals and objectives.
Lake Maggiore, Switzerland
Speak to one of our advisers to discuss how we can deliver the investment returns that meet your financial plans.
Speak To An Adviser