How we help Dentists
We understand your journey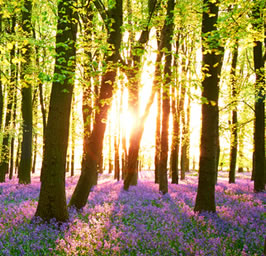 Busy, successful people often have little time for themselves, let alone their finances. This leaves the critical process of Financial Planning unattended or poorly attended to, just at the time when it would do the most good and bring the most benefit. We take the time to understand Your Journey, Your Plans and most importantly, Your Aspirations.
To quote Stephen Hawking "Remember to look up at the stars and not down at your feet". To ensure your life goals don't pass you by, we make them a fixed part of your future. Our clients praise us as much for this as they do for our exceptional financial planning and our delivery of exceptional financial results.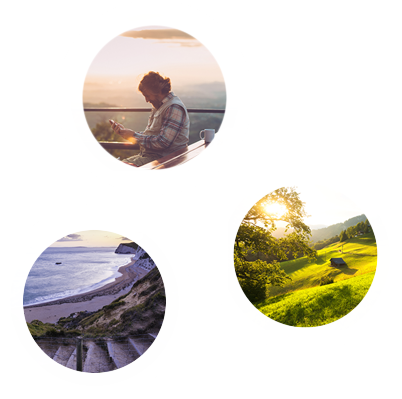 I have used Montgomery Charles for Financial Planning and have found them excellent. Mike Marigold is friendly and approachable and always talks good sense.

Although I have only been with Mike for about a year, I have found his whole team professional and efficient. I am moving to incorporate my practice and his advice has been superb. I also switched my pensions to a SIPP centre and have been very impressed with the handling of this.

I would not hesitate in recommending Mike and his team to other busy dentists.

A B, Specialist in Periodontics and Oral Surgery, Hampshire
The year before last I was worried about retirement planning and becoming fed up with administration and the poor performance of my self managed portfolio of funds and investments. Although I am pretty knowledgeable about these things I approached you and four other IFAs (three specialising in dentistry) for advice. You were by far the best, it was no contest.

I would recommend you to any dentist for your specialist knowledge of dentistry, clarity of thought, comprehensive, holistic approach and open and friendly manner. Good investment performance too.

The excellent staff are courteous, knowledgeable and professional. Charges are reasonable and transparent.

Altogether a real quality service.

R C, Reading
Our decision to ask you to prepare a Full Financial Life Plan report turned out to be the first of several vital steps in the process of understanding exactly what our options could be over the next few years.

Despite the fact that we said we had no intention of selling the dental practice, you offered us the advice that if we could bring the profitability up this might actually be the best of our options and suggested values for the buildings and the good will far in excess of our own expectations.

What happened was extraordinary. Not only did our profits rise overnight but you got the valuations right first time. Whilst you would make no money out of us, you insisted that instead of taking the pension protection route to transfer the practice into what we both termed our "Tesco", we should sell the dental practice, go debt free and take the smaller but very agreeable part of Cheralyn's aesthetics business with us.

The practice was sold at a premium in September last year. Our new aesthetic clinic is based in our lovely Edwardian home in Sevenoaks and it is thriving despite the current economic climate. We are debt free and are very happy.

Thank you.

C & J L, Sevenoaks
I would just like to drop you a line and thank you for all the hard work you have done for me.

I feel that your professionalism and especially your fresh approach to financial planning has been invaluable to me.

I'm impressed you have such depth and knowledge of the dental business and that you are able to offer such a full and complete package of services to help with our asset management.

A H, Surrey

We will give you peace of mind
Our reason to exist is to give you the peace of mind and comfort that your life is on track and that your goals and aspirations will be delivered. We have over 20 years of experience in dealing primarily with Principal Dentists. We know everything about the business of Dentistry, apart from teeth! – which we leave in your capable hands. Unlike other advisers, we not only help you with the money side, we help you with the strategy of your business and increasing its profitability.
Here are the top 4 ways we help Dentists:

Maximising the value of your practice

Improving your profits by pricing review advice

Advising you on  when you can afford to comfortably retire

Growing and preserving your wealth
We understand the details
We deliver an all inclusive service, so whether your current issue lies with:

Life Time Allowance problems

Pension contribution limits

Deciding which of the 250 potential variations of the NHS pension scheme is right for you

Getting the best investment returns

Or whether you just want to sell your business for the right money and retire "your way", we can help.
…It is only by investing in a quality team that we can deliver the exceptional results we are now known for by our clients and other dental specialist Solicitors and Accountants.
We've gathered together an exceptional team who have achieved the highest level of qualification within our industry, meaning we are able to make the complicated seem simple. You can take comfort in the knowledge that whilst you look after your patients, we will look after your financial future. We make the money work for you, rather than you having to work for the money.
By using evidence based research and analysis, we have the knowledge, skills and understanding to deliver the all important results that support your financial planning. We use the best providers and the best techniques to deliver the results that will make a difference in your life.
Find Out More About Us
You can take comfort in the knowledge that whilst you look after your patients, we will look after your financial future.
Speak to one of our advisers to discuss your plans and aspirations for both you and your practice and how we can help.
Speak To An Adviser