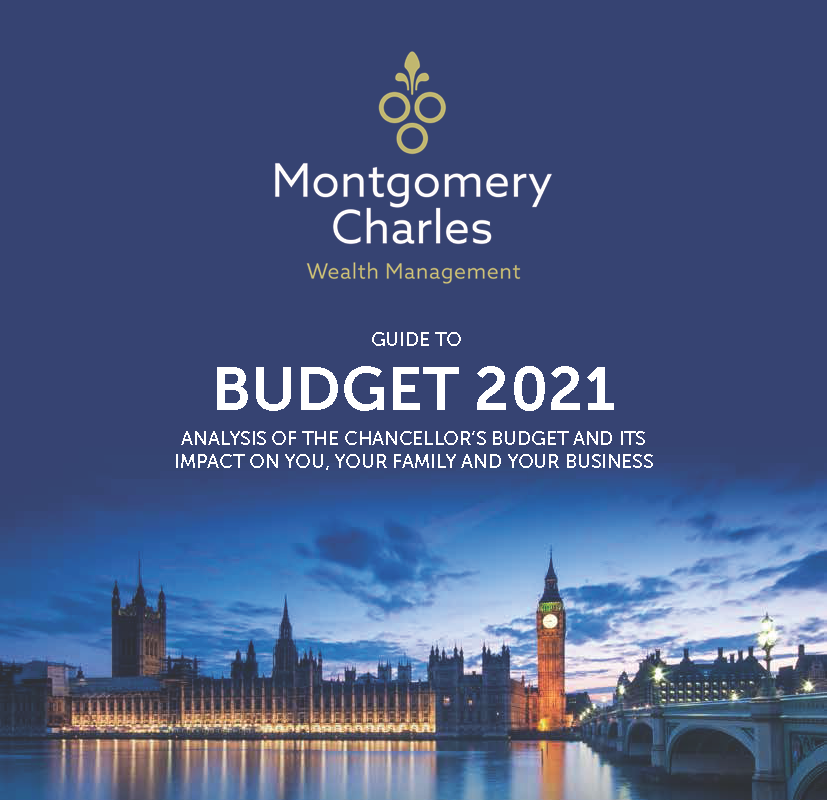 CEO Mike Marigold's commentary on the Spring Budget 2021
Friday 5th March 2021
I am delighted to enclose our budget summary following Rishi Sunak's announcements on Wednesday 3rd March. In general, I am pleased that business owners both active and retired got off relatively lightly.
My key takeaways were that personal income taxes were not raised. National Insurance rates did not change, nor did they start to apply National Insurance to retired pensioners. Furthermore, Business Asset Disposal Relief (Previously known as Entrepreneurs Relief) did not change. Therefore, those planning to sell their business in the next few years should still benefit from the lifetime limit of £1,000,000 capital gains taxed at just 10% rather than the usual 20% or a considered 40% – 45% rate.
The Capital Gains Tax (CGT) review back in November wasn't acted upon. This means you will still enjoy an exemption on the first £12,300 of gains in the year. This allowance could have reduced to £5,000 meaning more General Investment Accounts (GIA) would have fallen into taxable gains. In general Montgomery Charles can manage the first £250,000 for each person invested in GIAs without CGT applying. So many of our clients will have Pensions, ISAs and £250,000 GIAs each and pay little or no tax each year on the investments we manage. Those earning profits above £250,000 p.a. from Limited companies will see corporation tax rise from 19% to 25% from 2023. It will remain 19% below £50,000 and then tapered up to £250,000.
Personal income allowances will stay at £12,570. Income tax thresholds will be frozen after next year, meaning more people will be higher rate tax payers in the future. Pension Lifetime Allowance will no longer increase with inflation from £1,073,100 until 2026 when it will be reviewed. This will mean more of you who have NHS Pensions and pension savings could pay more tax, either when taking your pensions or upon death or at age 75. However, the good news is you will still enjoy full tax relief where pension payments fall within your Annual Allowance.
We were concerned that higher rate tax relief was going to be withdrawn. Thankfully, this did not happen. All this means you can still save £20k each into ISAs tax efficiently. Higher rate tax payers still save 40% of 45% on all Self Employed pension contributions. Limited companies can still offset pension contributions against corporation tax. Businesses and Practices can still enjoy Business Asset Disposal Relief of 10% CGT when they sell, up to £1,000,000 lifetime allowance per person for those who are eligible.
For those with limited companies looking to update their plant and machinery for new, the introduction of the "Super Deduction" looks very helpful. You can deduct 130% of the cost from your profits. The objective of this is to use the cash that is sitting within many businesses to improve business and potentially increase earnings, while also providing an additional tax benefit. Initial estimates are that 65% of businesses will make use of this, potentially making it a very useful measure to stimulate growth.
There is potentially good news for the bank of Mum and Dad. There is no shortage of parents helping to get their children onto the property ladder with sizable donations of 20 or 30% deposits. It makes sense as in many cases, with mortgage payments being less that the equivalent rent. The government's offer to guarantee 95% mortgages up to £600,000 should remove some of this burden, by reducing the requirement for a deposit to 5%. However, it remains to be seen what the interest rates on these mortgages will be like. Last time we had 95% mortgages, the interest rates were higher than their higher deposit equivalents.
I hope you find our guide useful, if there is anything that you would like to discuss with us to see if we can help further please do not hesitate to contact us.
Warm regards,
Mike Marigold, CEO
For an informal chat with one of our advisers please call 01225 777 999 or email [email protected]