Our Journey (Thus Far!) with Montgomery Charles.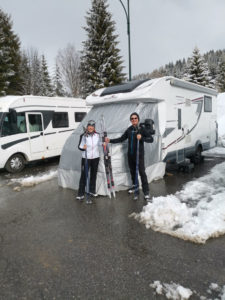 We introduced ourselves to Mike Marigold (CEO) at one of his promotional seminars for Dentists at The Harbourside Heights Hotel, Sandbanks, Poole in about 2006.
We were impressed with his enthusiastic presentation and his vision for impending retirement and beyond!
2007. We began our longstanding professional association with MC after visiting Mike and his team in Trowbridge, Wilts.
Our risk profiles and Financial Planning aspirations were discussed as length, having recently sold my partnership share in a successful private practice we were ready to invest prudently. An appropriate portfolio was agreed upon. We left (Mike) feeling comfortable with the financial decisions taken and confident with the medium and long-term predictions presented to us.
2008. The Global Financial Crash!
Left facing Financial Armageddon with just twelve months to planned full-time retirement!
2009. Retirement day arrived with a sense of happiness tinged with sadness to be leaving a loyal workforce and client base. But how were our financial predictions faring in the meantime?
Throughout this turbulent period MC were able to reassure us that, resulting from their accurate monitoring of the volatile nature of the marketplace, our investments had fully recovered and we were able to proceed with confidence again. To have emerged unscathed from potential financial ruin was a true test of our trust in MC and its resourceful leader, Mike Marigold.
We were able to realise one of our dreams forthwith by purchasing our motorhome (the first of three to date!) and pursuing our travel objectives, particularly our lengthy winter skiing sojourns into the alps – so much more fulfilling than the previous week-long-only dashes abroad of pre-retirement days!
The last ten years, or so, have further cemented our ties with MC. In all truth, our knowledge of investments, stocks and shares has always been elementary. However, we always look forward to our frequent financial updates with Mike and continue to move forward with great confidence.
We were both honoured and delighted to attend MC's twentieth anniversary celebrations in 2016. The splendour of the evening was a true reflection of the high standards afforded to its clients.
Despite some recent unexpected health issues, MC have assured us greatly with advice on downsizing our property and researching the various investment options associated with equity release whilst maintaining our living standards into old age!
All in all, our decision to enter into a life-long financial partnership with MC all those years ago was a sound one. Long may it continue. We most confidently endorse the financial advice from Mike Marigold and all at MC.